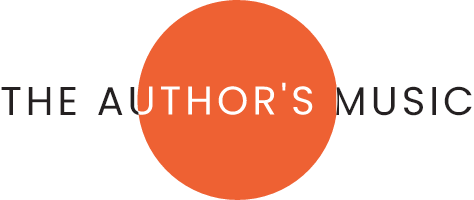 For over 20 years enjoy! has made its name as one of the Jersey Shore's premiere cover bands. The band performs year round at bars, clubs, weddings, private parties, corporate events and fundraisers throughout the tri-state area. enjoy! is willing to travel and has performed in venues as far as California, Rhode Island, Vermont and Maryland. In the summer of 2022 enjoy! played their 2000th show, not including their countless weekly solo, duo and trio acoustic performances. enjoy!'s ever-expanding catalog currently consists of over 400 songs ranging from Frank Sinatra to Iron Maiden. Performing songs from the 1950's to present day allows the band to be as creative and unique as they like in any setting.
enjoy! writes, records and performs original music as well, adding to the eclectic nature of their live shows. They are continuously releasing new songs and videos in addition to their self-produced debut album "The Eleven". With such a broad range of music performed in enjoy!'s unique style no show is ever the same, keeping fans wondering what will come next.
EnjoyTheBand.com
enjoy! - The Eleven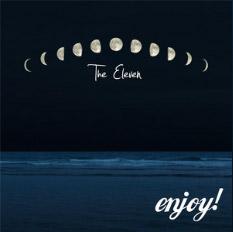 Listen on Spotify
Debut album. 100% authentic Jersey Shore sound.
enjoy! - The Peacock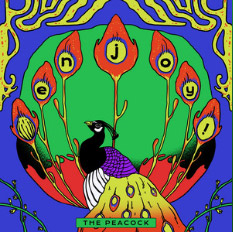 Listen on Spotify
In the winter of 2018, enjoy! rented a property on a peacock farm in New Hope, PA, set up their gear and "let the tape roll." Over the course of two days they jammed on ideas that came to them in the moment. From the recordings, they had more than enough material to flesh out and write an album's worth of songs.
Shady Groove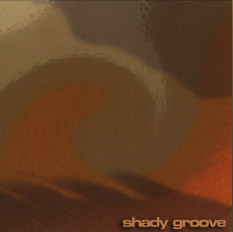 Listen on Spotify
Active from 1996-2004, college friends exploring the creative process of song writing and playing live. With a shoestring budget they recorded an album that was indicative of their raw sound that include elements of blues, jazz, funk, rock, jam band and even an island song thrown in the mix.
Chris Soltis - Manifest Destination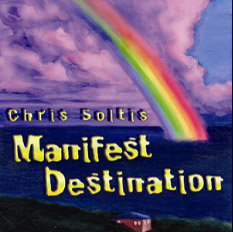 Listen on Spotify
Chris got the creative bug close to a decade after Shady Groove's debut release and decided to produce an album of songs from their repertoire. Numbering close to 30 originals prior to the dissolution of the band, Chris felt that Shady Groove's songs needed to be recorded for the sake of posterity. All songs were performed live by Shady Groove and Chris enlists a number of friends to join him as personnel on the album.
Video